DEMONS: Episode 1 – A Saviour's Born 1
Self published | 2019 | Country of Publication: Australia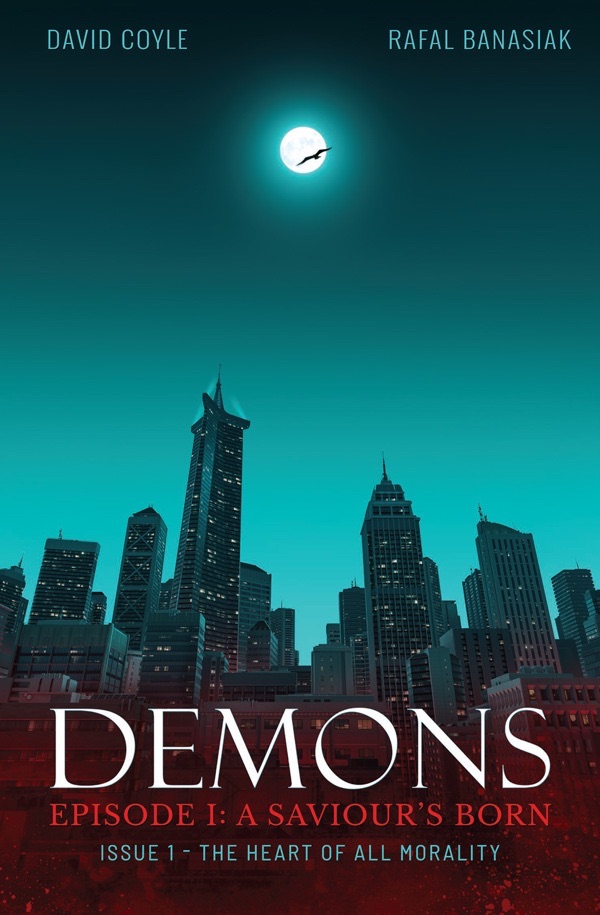 Rafal Banasiak
Details
24 pages | For Mature Readers
Comic Book, Part of a numbered series
Genre: Drama, Horror, Thriller
Contents
"The Heart Of All Morality"
20 pages
Writer: David Coyle
Artist: Rafal Banasiak
Notes:
Issue 1 serves as both a standalone story and your gateway into the world of DEMONS, an integrated society of humans and vampires which questions who the true demons are.
In this introductory issue, the once mythological vampire has emerged into reality. Perhaps fearing the beginning of the apocalypse, masses flock to the church seeking salvation and solace. In one such church they encounter an unusual stranger bearing a golden bible and mysterious tattoos. But in DEMONS as in life, things are never as they seem.
DEMONS uses the supernatural metaphor of vampires as a brutally candid commentary on humanity that delves deeper and darker into the cold truths of the human psyche than other stories ever dare to venture.
|
Entry created: July 5, 2020 at 3:54 pm | Updated: March 23, 2023 at 4:38 am